We have a great show today. We are meeting with Peter Holt of The Joint Chiropractic franchise. Based in Scottsdale, Arizona, The Joint is an emerging growth company that is reinventing chiropractic care by making quality care convenient and affordable for patients seeking pain relief and ongoing wellness.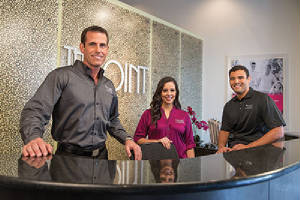 Its no-appointment policy and convenient hours and locations make care more accessible, and affordable membership plans and packages eliminate the need for insurance. With nearly 400 clinics nationwide and more than four million patient visits annually, The Joint is a leader in the chiropractic profession.
In Part Two, we play a clip form our popular Great Quotes in Franchising podcast. Click the play button below to listen to the show.