Meet and Greet the Show Hosts of Franchise Interviews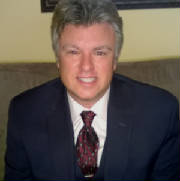 Marty McDermott
is the President and owner of Franchise Interviews. Marty is also a Marketing Professor for Purdue University Global and served as a Faculty Advisor to the Collegiate Entrepreneurs Organization for the Kaplan University Chapter. Marty has been recognized by organizations such as the
Who's Who Among American Teachers
for his exceptional teaching style and received the
Outstanding Faculty Award at Kaplan University
, which is considered one of the highest honors at the university.
Marty McDermott
has a BS in Marketing, an MBA in International Business, a Post-MBA in Entrepreneurial Studies from Fairleigh Dickinson University, and a Doctorate Degree in Business Administration with a concentration in Marketing from Argosy University. He is considered an expert in entrepreneurship and franchising. Dr. McDermott has four scholarly publications on the the topic of franchising and has presented at many conferences on the topic of entrepreneurship. Dr. McDermott's work can be seen on his
LinkedIn page
. Marty resides in Williams Township, PA.
You can learn more about Martin McDermott by clicking here
and listening to the podcast below.
Don Johnson
is the President of Diamond Financial Services of New Jersey and cohost of Franchise Interviews. Diamond Financial Services specializes in SBA lending for small and medium-sized businesses. Don is a graduate of Fairleigh Dickinson University and is considered an expert in franchising. Don resides in Colts Neck, NJ.
Learn more about Don Johnson by clicking here.