Franchise Interview with the Speedpro Imaging Franchise
Speedpro Imaging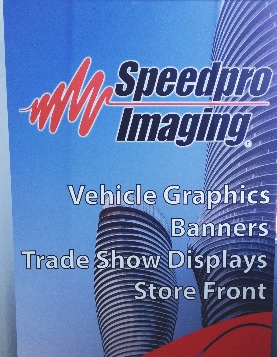 Franchise Interviews Meets with the Speedpro Imaging franchise
We are meeting with Boris Katsnelson, CEO of SpeedPro Imaging. With several decades of experience, SpeedPro Imaging is the nation's leader in large format imagery. We specialize in a variety of high quality product including wall murals, event graphics, tradeshow displays, vehicle wraps, and window graphics. Through extreme resolution levels and unparalleled color matching technology, SpeedPro Imaging takes visual communication to the next level.
SpeedPro Imaging focuses on the most lucrative part of the printing industry: large format graphics. In addition to providing graphics to local and national businesses, we also cater to sign shops and printers on a wholesale basis, making them our customers, not our competitors.
Product & Service Offerings:
Wall Murals
Banners
Event Graphics
Graphic Design
Trade Show Displays
Installation
Vehicle Wraps
Consultation
Window Graphics
And More 17 billion dollar industry. Click the play button below to listen to the show.