Franchising The Orthopedic Industry - Our Meeting with the OrthoNOW Franchise Opportunity
OrthoNOW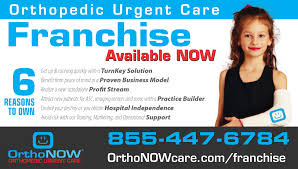 Franchise Interviews discusses franchising the orthopedic industry with OrthoNOW.
We have a great show today. We are meeting with Dr. Alejandro Badia Co-founder and CEO or
OrthoNow
and Christine Dura, Chief Development Officer of
OrthoNOW
.
OrthoNOW®
is a network of specialized urgent care Centers focused on treating the full range of orthopedic and sports medicine injuries on a walk-in basis. These injuries include anything related to the foot, ankle, knee, hip, wrist, hand, elbow, shoulder and spine, in addition to pre-concussion testing. We treat aches, breaks, pains, and strains. When researching medical business opportunities, it is important to learn about the founding story of each franchise. Finding out what spurred on the growth of each of the medical business opportunities you are researching, as well as the principles on which they are founded, will help you determine which franchise opportunity you would like to pursue.
OrthoNOW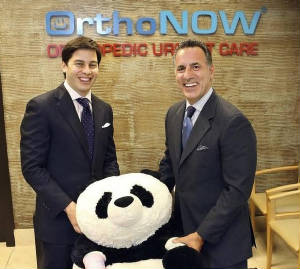 Franchise Interviews Meets with the team at the OrthoNOW franchise opportunity.
OrthoNOW® was founded by accomplished and world-renowned orthopedic surgeon, Dr. Alejandro Badia, in 2010. Prior to Dr. Badia opening the first OrthoNOW Urgent Care Center in Doral, Florida, he had taken advantage of one of the most common medical business opportunities: a general practice urgent care. His urgent care franchise focused on general internal medicine, but he wanted to specialize in orthopedic care. He continually saw a need for an orthopedic urgent care center when his patients with orthopedic needs would come see him long after they sustained their initial injury. Dr. Badia knew he had to do something to cut down on the time it takes for orthopedic injuries to be addressed, so he closed down his general urgent care franchise and opened the first OrthoNOW Center in 2010.