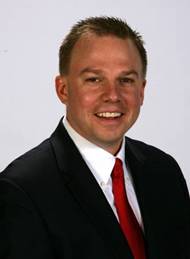 Marty - Hey, Justin, good morning and welcome to the show.
Justin - Hey, Marty and Don, good morning and thank you for having me on.
Marty - Oh thank you, Justin, and I know, Don, you wanted to say good morning to Justin.

Don - Yeah, Justin, thanks a lot for coming on.
Justin - Hey, Don, real quick before we get started, I wanted to congratulate you on 125 shows. That's incredible.
Marty - Thank you. It is a milestone. I was saying to Don earlier before the show, it seems like yesterday we just started but here we are 2½ years later.
Don - It is amazing how the time has gone by so quickly and we continue to put together quality shows and we are really happy to have you on, Justin.

Justin - Well good, we appreciate the relationship we have with Diamond Financial I am glad to be on your show and talk about the Interstate All Battery Center Franchise concept.
Marty - We always like to begin by asking our guest where you are calling from this morning to get an idea what the weather is like over there.
Justin - We are in Dallas, Texas and it is nice and warm. I think the estimated high today is 98º so summer has officially begun.
Marty - What were you doing before joining Interstate All Battery franchise?
Justin - Prior to joining Interstate, I was with a local financial planning firm. After that I owned a business for a short time and then I have been with Interstate Batteries for the last 6 years and I have been involved with the franchise development concept for about the last 18 months. Aggressively franchising and excited about the direction we are headed.
Marty - Sounds great that you have owned your own business too so I guess you can kind of empathize too what your franchisees are going through sometimes.
Justin - That perspective certainly helps.
Don - How about the history of Interstate? Talk to us about that a little bit. When the company started franchising...
Justin - You bet, Don. Well, first of all I will start the beginning of the history of Interstate Batteries and I will tell you guys, it really is the story of the American dream. Interstate Batteries is a 57 year old company founded back in the spring of 1950 and this is the great part of this..this business began by the founder selling batteries out of the back of his red Studebaker pick up truck.
Marty - I love those stories. Those are great.

Justin - It certainly is kind of the American dream and he built the company on high principles, offering a quality product and doing that while make sure that he had impeccable service which is basically our message today, that we have a product that is outrageously dependable. I tell you that the brand that folks are probably most familiar with, Marty and Don, is the Interstate Batteries brand that took off in the 80's. That was with our chairman, Norm Miller, and we began to have a presence in all 50 states, distributorships in all 50 states and having over 200,000 dealers. And to kind of put that in perspective, that would be like having 200,000 golden arches across the country. It is that impactful and we are excited that this year we will be celebrating that same milestone on the franchise side. At the end of the month, we will have a presence in all 50 states.
All 50 states. And that puts us in a very exclusive group. In fact, we are the only battery franchise organization that can say that and so we are very excited. We have a presence in Puerto Rico, the Dominican Republic and Canada and in July we are excited to announce that we will have a presence in Mexico. So there is an international growth motive and we are excited about moving in that direction.
Marty - So it sounds like you have been pretty busy, Justin. I imagine you are all over the place as well.
Justin - Well we have been busy. Last year was our most successful year in franchising. We signed over 40 franchise agreements and calendar year to date, we are about 14 right now and we are looking to duplicate our results from last year as well.
Marty - Great to hear those stories too. Don and I talk about when you read the newspaper and all you read is doom and gloom but franchising seems to get around all that. I think that is wonderful.
Justin - It does and we are excited about our particular concept and I think our concept is unique in the marketplace. You guys were talking about it earlier. You do hear a lot of doom and gloom and you do hear a lot of negative economic reports but what we recognized in the marketplace is that during times like this, during dynamic market times, the marketplace responds to and fleas to quality. They respond to brands that they recognize, brands that they trust and Interstate Batteries and Interstate All Batteries Center is a brand that certainly represents that and we have seen an uptake and interest in our concept. We have seen an uptake in our interest in qualified candidates and we are excited about the direction where we are headed.
Don - I was just going to say that, Justin. During these times where unfortunately people are out of work, there are higher quality prospects. I mean lending is the cheapest in 5 years. Lease space is better, more negotiating and getting better locations. That is all helping Interstate, right?
Justin - Absolutely. We are looking during this dynamic time market share is being changed and I think franchise candidates, those who are looking to partner with a franchisor that is willing to take market share, that is willing to be aggressive, willing to be athletic in the marketplace and that is what Interstate has always represented. We are taking advantage of this dynamic market and leaning forward. It is not very often, and guys I think you would agree, that a 57 year old company would choose to continue to expand their brand and lean forward in this type of marketplace and that is something that quite frankly has been very, very attractive to the candidates that we deal with and they appreciate the fact that hey this is a 57 year old company and we are not holding ground. In fact, we are taking ground during this dynamic market. We have actually embraced it. We are looking forward, as I said, to the direction that we are headed.
Don - It is nice being such a niche-type service, really helping, of course.
Justin - It is and I think you would be surprised to know that Interstate All Battery Center has over 16,000 different power solutions. Batteries and power solutions. So the concept itself is unique and you hear it tossed around a lot the recession proof industry. We are not going to say we are recession proof but we certainly are recession resilient and to your point, we are a niche marketplace and we are in the replacement battery business. During good economic times, folks are replacing batteries for the new portable devices and during tough times, they are still replacing batteries for their devices. So that it to your point, we are a niche industry.
Marty - Absolutely. It is a definite necessity product too, Justin. You are not going to compromise on not getting a new battery.
Justin - I tell you and we have capitalized on the national recognized brand of Interstate Batteries. Like I said, 57 years. And we are the number one automotive replacement battery in North America and folks, like I said, flea to quality so our franchisees reap the benefits of that nationally recognized brand. You know I mentioned earlier that we have over 200,000 dealers. That means we have coverage in every zip code in the United States, so when our franchisees sell one of our Interstate Battery car batteries, that battery can be under warrantee anywhere in the country. So that's certainly a leg up in this particular space and it is something our franchisees pound and promote at their local stores.
Don - Talk about national advertising for a second. I imagine you guys advertise with NASCAR. Is your driver winning at all lately?
Justin - Actually the NASCAR relationship has been great. This is another one of those great stories. We actually were the founding sponsor with Joe Gibbs racing and we have been a partner with him for the last 17 years and are now the official battery of Joe Gibbs racing. So our battery is represented with all of his entire stable of drivers which includes the primary driver who is Cal Boost, the #18 car which has a great history in NASCAR but we also get to share in the Home Depot Car and the Fedex Car and take advantage of those co-sponsorships. So, yeah the NASCAR relationship has been great in the national brand recognition for Interstate Batteries for 17 years.
We have redirected some of that national advertising to commercial television. We have realized that communicating with the in-consumer is a priority and it is making sure that the marketplace is aware that we have every battery for every need and so we are using our national commercials in doing that. We have been very, very aggressive in communicating that message out to the marketplace. It is unique. We feel like we have probably the most exclusive promise, certainly in our space but probably in retail. When a customer comes into our location, we promise that we are either going to have it, find it or build it and so when a customer comes into our locations, they do not have to worry about what type of battery or power solution defined. Our experts, our franchisees there in the local store will 99% of the time have it. If not, they will go through our global supply chain and acquire it. If that does not work, we will build the battery for them. So that is a message from the national perspective that we communicate out to the marketplace.
Don - It is a guarantee.
Justin - It is a guarantee. It's like making sure that you can find that favorite shirt over and over again.
Don - So how do you describe Interstate All Battery franchise to a prospect?
Justin - Well, basically it is 2 businesses in 1. You have the retail side of things. The retail perspective is that you have a nationally recognized, respected brand that attracts customers to your door and when they walk in the physical location you are able to communicate, as I said, that you will have that battery, find it or build it and doing that with over 16,000 different portable power solutions and being able to have every battery for every need. So that is the retail side of things. We have developed the retail concept with over 4½ years of customer segmentation research where we not only know who are customers are from a demographic standpoint, but we spend a lot of time on the psychographic standpoint, we know their behaviors. We know how they behave from a purchasing standpoint. So that really, really allows our franchisee to have the opportunity to be successful in the retail side. But probably the most distinguishing part of our concept is the business to business or the commercial side of things.
I think is potential franchisees or canvassing opportunities are out there. This is something that really distinguishes us in the marketplace. We actually allow our franchisees upon becoming a strategic partner (we consider it a partnership with our franchisees) to begin commercial selling after completely training. That allows them anywhere from a 6-10 month period to ramp up in commercial sales and to begin to establish revenue before they even open their doors. And then the other thing is in most cases, the franchisee has the opportunity to purchase an existing account in the marketplace that he is going to be working in. The way we do that is, we have a commercial inside sales team, based in Des Moines, Iowa, that is calling all across the country in territories where we do not have franchise locations. So we are seeding those markets so the franchisee candidate can have a jump start, having existing accounts right from the beginning. And that really, really is a distinguishing factor, certainly in our space but in most franchise concepts altogether.
Marty - This industry is huge too, isn't it, Justin, any numbers?
Justin - Yeah. The Fedona Research Group, you may be familiar with them, they recently came out with a number that a global battery marketplace is $73 billion dollars and we absorb that from a perspective that as America's fastest growing portable power solutions company, that the marketplace is fragmented. And so there is nobody that has more batteries under one national brand than Interstate All Battery Center. We feel from a franchise perspective that we are positioned extremely well to dominate and market in that particular space. So $73 billion, that is a lot of opportunity out there.
Don - Definitely, yeah.
Marty - What about the location? Is there an ideal location?
Justin - Absolutely. As I mentioned, we do a significant amount of research into demographic and psychographic so we know where our customers are. So when we sit down with a candidate, we are able to share with them because of this extensive research and customer segmentation analysis, we are able to share with them what each individual market looks like. And we do have potential site locations that we are able to identify. We put a premium on researching that because it is critical. Absolutely, it is critical. So we are able to go into each market and we go through the site approval process certainly but we do that with intelligence and know exactly where the customers are. We have got proprietary research that allows us to give the franchisees the best opportunity and the best location for success.
Marty - That research is very powerful too. It eliminates the guess work. It is something the average person just cannot do on their own. You can hire someone to do it, but I can imagine that those numbers are very expensive.
Justin - You are exactly right. It has been a significant investment on our part, substantial and gathering data, like I said, over the last 4½ years with regard to customer segmentation has benefited us and we see it continuing to benefit. As you guys know, the marketplace changes, population growth occurs. So being able to have real time analysis on that is critical for a person who is looking at a franchise opportunity and with the Interstate All Battery franchise opportunity, the franchise candidate has full view and optics to all of that. In fact, that is very much a part of our philosophy in franchising is that I know it is hard to believe, but owning a battery store is not for everyone but what we do is through our entire process, we give the franchise candidate enough information and ammunition to make a very, very good decision about what he is doing. We approach it from a full disclosure perspective. We learned an incredible stat that there is 71% of franchise systems that do not share operating results. Well, we do and we make that very open and we want to make sure that everyone is aware of what the concept is. And you guys know there tends to be, in the franchise industry, a very sales-y culture.
We approach it from an offer standpoint. We are looking for folks that are wanting to partner with us, a strategically partner that share our commitment and we kind of peeled back all the layers and with all the agreements and through all the disclosure documents and everything, if you peel back all the layers, there is really one common goal and that is to acquire and retain one more customer. And that is our primary focus at Interstate All Battery Center is to acquire and retain one more customer and our focus from our franchisor perspective and the franchisee perspective is to drive traffic to those Interstate All Battery Center franchise location.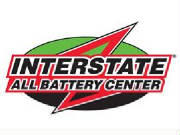 Marty - Has there been anything interesting that has happened to you since joining Interstate All Battery, Justin?
Justin - Well, I will tell you, Marty and Don, the concept itself has been recognized on several different levels and I think it has been the most exciting thing. We recently, for the second year in a row, we are recognized by a group called the Franchise Business Review. You may be familiar with that organization and the president who founded that.
Marty and Don - Absolutely.
Justin - We really, really value. As you guys know, there are a lot of awards that you can buy in the franchise industry. You can put top this and top that but what we really value is the feedback from our franchisees. We value what they say. And as we were looking for ways to assess how our franchise system was doing, the franchise business review had a great, great tool in the survey that they provide and it is administered from a third party and it is hands-off. We don't touch it. It goes directly to the franchisee and we give them notice not to delete, that it is certainly reputable but it is a significant amount of a battery of question and they provide feedback on topics such as quality of life, opportunity, marketing and support and all the things that you are interested in as a franchisee and for the second year in a row, we were ranked in that Top 50 category. In 2008 it was #22 and in 2009 it was #16 within our peer group. We are very, very proud of that because that is our franchisee systems talking to us and talking to the marketplace and kind of consistent with our full disclosure guys, we post those results on our website and you can learn all you need to know about the Interstate All Battery franchise concept at allbatteryfranchise.com and you can go on there and look at the results and dig deep into what our franchisees are saying about any variety of topics.
Marty and Don - Congratulations.
Marty - That is fantastic. We have referenced you on a number of occasions, haven't we Don? I think that is definitely a milestone to get that great feedback from your franchisees.
Justin - It really is. And doing that as your system grows, like I said, we signed over 40 franchisees last year. We have a 141 locations, 48 states right now, by the end of June we will be in all 50 as I mentioned. As that system grows, that feedback is more and more crucial and that is very much a part of our whole entire process is that from the minute they begin talking to me and my group and as they move on in the process and as they sign and as they go into training and operations and the opening timeline, the message is completely synced from beginning to end and I think that is very, very important. The consistent message throughout and that there is not an err of sales about it but it is a consistent message and I think the franchisees appreciate that and at least the Interstate All Battery Center franchisees do.
Marty - It really is the strongest endorsement, coming from the franchisee. We have to take a commercial break, can you stick around?
Justin - Sure can. You bet.
Marty - We will be back with more franchise interviews.
Marty - Hi and welcome back. We are speaking with Justin Darland with Interstate All Battery Center franchise opportunity. I think you are up, Don.
Don - As you mentioned before, you are looking for strategic partners to invest in Interstate. Maybe talk about some other characteristics you look for in a franchise, please?
Justin - That's a great question. We are looking for folks that are interested in dominating their marketplace. Partnering with the fastest growing portable power solutions company in North America but we are also looking for folks that have a high ethical standard that put a premium on a superior value system, that have a strong business background that are interested in providing solutions and not excuses. We are looking for folks that are, as I mentioned, dominating the marketplace with a 57 year old proven brand and with the number one fastest growing portable power solutions company in America. Those are the types of folks we are looking for. The strategic partner. Someone who understands that the focus is purely on the customer that is excited about representing that 57 year old nationally recognized brand and someone that is interested in partnering with the number one automotive replacement battery in the country. Those are the types of folks we are looking for.
Don - Do you find that a lot of the times, Justin, that when someone comes to you interested in Interstate, they know all about the company.
Justin - I'll tell you what, folks do a whole lot of due diligence. They do. And as you guys know, they do. There is a lot of information our there and a lot of folks put out a lot of information. It is very interesting what folks would do during this type of time as far as putting out information. What I would advise folks to so is if they are looking at any franchise concepts, and particularly in our franchise concepts, Interstate All Battery Center is to go to our website, request information, that is allbatteryfranchise.com and then I would encourage them to go through our process because there is a lot of chatter out in the marketplace and going through our process, it removes any distractions from there. They can get a full comprehensive offer.
They can see exactly what the concept is about without being distracted with a lot of the, as I mentioned, chatter in the marketplace and there is a lot of batteries this and batteries that out there but I think it is important for the candidate to actually go through the process and learn what the concept is really, really about.
Don - Great advice. Talk to us a little bit about training. I am sure you have a great program.
Justin - We are very, very proud of our training. We have a 4 week training program, 194 hours of training. And that, as I mentioned, there is a lot of batteries this and batteries that out there, 194 hours is by far the most extensive and comprehensive training program out there. We have a state-of-the-art training facility here in Dallas, TX. We have in-store training. We have a store attached to our training facility so you walk out of training and you actually get to go into the real world and put it into practice and we cover a variety of different topics at the Interstate All Battery Center, All Battery University where we launched in this last year the 5 star certification program which was industry leading. We announced that at our convention in February and we are very, very proud of that. Folks, when they go through the training, Marty and Don, it is 4 weeks. We tackle all of the technological advances, custom assembly which tells about how to build these neat batteries. We address marketing program. We address business planning, human resources. It really is a full, comprehensive 4-week training program and we have experts from around our enterprise that come in throughout the 4 weeks and you get a very, very well rounded training experience when you come to the Interstate All Battery Center, All Battery University and experience our 5 star certification program. So it really is something we are very, very proud of and we launched our new facility earlier this year and it has been successful and when folks research the Interstate All Battery Center franchise concept that will be a very significant part of their research and learning about our industry leading training program.
Don - Sounds like one of the most comprehensive out of all the shows we have done.
Marty - I think that is the record.
Justin - It is a commitment and we feel like anything less than 194 hours, we wouldn't be doing our strategic partner a service. The training aspect of things is very important. In that training, what we do is reiterate our messaging and our marketing and as I mentioned being the fastest growing portable power solutions company in America, making the promise to have every battery for every need and committing to the customer when they walk in our franchise locations, to have it, find it or build it. Those are pretty audacious claims and so you have got to have a strong training program to back that up and the franchisees that have been through our training can validate that and once again that is the feedback we receive through the franchise business review and the feedback there and the real time feedback we get daily.
Marty - We have about 30 seconds, what is the best way to get more information on becoming a franchisee?
Justin - First of all, thanks for having me on. Go to http://allbatteryfranchise.com. We are also on Linkden and Facebook and you can visit our website 24 hours a day, 7 days a week and we look forward to hearing from interested partners.
Marty - That's fantastic. We will post it up on our show page as well, Justin and I want to thank you again.