A Gastropub? Franchise Interviews Meets with Bar 145
Bar 145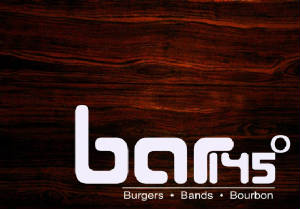 Franchise Interviews Meets With Bar 145
Today's interview features with an interesting gastropub franchise opportunity called Bar 145. "A Gastro-What" you might ask? GASTROPUB: Is a British (AMERICAN!) word for a pub which specializes in high-quality food a step above the traditional grub pub. Gastropubs have an environment which is relaxed and focused on offering a particular cuisine prepared as well as the best restaurants. Staying true to the layout requires a menu that complements the assortment or beers and wines (and bourbon!) the gastropub offers.
What Makes Bar 145 Place Unique?
Bar 145 specializes in "Burgers, Bands, and Bourbon." Their tag line as mentioned on the interview is "Red Chucks, White China" emphasizes their culture clash having all of their food served on white china while employees are sporting red Chuck Taylor tennis shoes. Bar 145 provides a spacious patio with high rise tables, a 50-seat oval bar split by an industrial size garage door, and flat screen TVs strategically placed for viewing. Utilizing local farmers and purchasing fresh products daily allows Bar 145 to offer customers a vast amount of exclusive specials. With the option to "stack your own," customers are given an opportunity to create a burger or sandwich choosing from twelve artisan cheeses, 21 house-made sauces, and 24 toppings ranging from vine ripe tomatoes to in house cured bacon. Click the play button below to listen to the show.