Profile by Sanford Franchise Opportunity
Profile by Sanford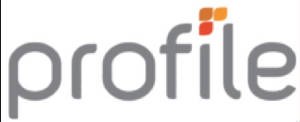 Franchise Interview with Profile by Sanford
You have heard of Jared from Subway but have you heard about Jared from Profile by Sanford?
We are meeting with Nate Malloy, the Chief Operating Officer of Profile by Sanford. Profile® by Sanford® is a complete weight management program designed by Sanford Health physicians and scientists, as a Simple, Effective & Sustainable solution.
The plan makes use of a Profile coach and provides integrated complementary technology to directly connect the coach and the member through their journey. Clinical & Scientific procedures have been designed to help the coach to implement an individualized plan for each member. Their plan is designed with a focus on Nutrition, Activity & Lifestyle adaptations required for short and long-term success. Learn more by listening to the show.