Franchising the Door Industry with Homestory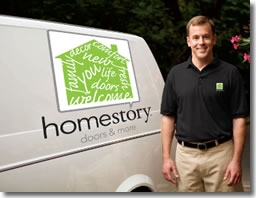 Franchise Interviews meets with Homestory
We often think of food when discussing franchising. But today Franchise Interviews is discussing franchising the door industry. We are meeting with the President of Homestory, David Winter and the Vice President of Business Development for HomeStory Luke Helm. Homestory is based in Sacramento and was founded in 2007 as the answer to traditional timely and costly door replacement methods that require skilled labor.
Its modern technology is designed to help both homeowners and franchisees as it permits doors to be installed in record time without clutter or bother. HomeStory is committed to assisting homeowners tell the story of their homes by changing their living spaces in a fast and affordable way via door replacement.

On part II, we will also reveal the Franchise Secret from our Great Quotes in franchising segment.

Click here to listen to the show.