YO! Sushi! Meets with Franchise Interviews
YO! Sushi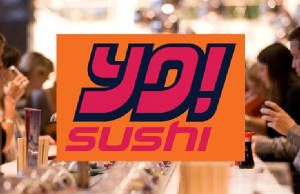 Franchise Interviews meets with YO! Sushi
Over the years, we have seen several new categories in the food segment.
YO!Sushi
serves sushi rolls, sashimi, Asian-inspired salads and a wide selection of classic, hot Japanese dishes on color/price-coded dishes via a sleek, snaking conveyor belt.
YO!Sushi
operates 60 company-owned restaurants in the U.K., as well as more than a dozen franchised locations in Ireland, Portugal and the Middle East. The company is focused on the East Coast and other major markets like Chicago, Dallas and Miami for initial U.S. expansion. Find our more by listening to the show.
Click the link below to listen to the show.