Engineering for Kids Meets Franchise Interviews
Engineering for Kids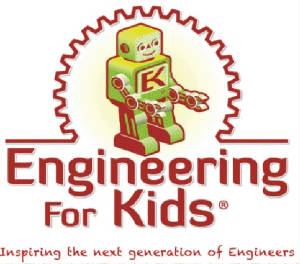 Franchise Interviews Meets With Engineering for Kids Franchise Opportunity
Franchise Interviews meets with the Engineering for Kids franchise. Engineering for Kids comes from the mind of educator Dori Roberts. With an extensive educational background in math and technology education, Roberts taught engineering at the high school level for 11 years. During her teaching career, she saw a dire need for math, science and engineering programs. To fill this void, she started an afterschool club that participated in various engineering and science-based competitions.

After membership hit 180 students and the group won multiple state championships, she decided to tailor the program and apply it to a wider age demographic. With the extremely positive response she received from parents and administrators, Roberts saw a great business opportunity, leaving the teaching profession and devoting 100 percent of her time to developing the Engineering for Kids program.

Today, Engineering for Kids offers a suite of programs for children ages 4 to 14 introducing them to science, technology, engineering and math through a variety of workshops all aimed at developing problem solving skills. Programs include after school programs, evening classes, in-school field trips, workshops, birthday parties, home-school programs, scouts workshops, and pre-school programs.

Engineering for Kids began when she noticed that there was a lack of engineering programs in the area to enroll her then 6 and 8 year old children.