Franchise Interviews Meets with the Fetch! Pet Care Franchise
Fetch! Pet Care Franchise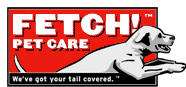 Franchise Interviews meets with the Fetch! Pet Care franchise.
We begin today's show discussing the Super Bowl of franchising...We are meeting with Tom Portesy, President of MFV Expositions, and Joel Goldstein, Group Marketing Director in Washington, DC.
We are also meeting Paul Mann from Fetch! Pet Care franchise opportunity. Fetch! Pet Care offers pet franchise opportunities with a thriving future that gives you incredible freedom, and a career that offers long-term growth and income potential. Fetch! Pet Care is one of America's largest pet sitting and dog walking franchise servicing more than almost 2, 000cities and towns nationwide and we're constantly growing.
They have also partnered with some of the largest corporations in America that market our services to millions of their employees, customers and members to deliver new business to you. They have received accolades like being voted among 100 of America's lowest risk and low-cost franchises by Entrepreneur Magazine. In addition, Entrepreneur Magazine once named them as one of 7 hot businesses that can make you rich! Learn more by listening to the interview.