East Coast Wings and Grill Meets with Franchise Interviews
East Coast Wings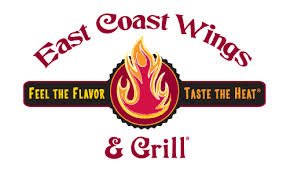 Franchise Interviews Meets With East Coast Wings and Grill
We are meeting with Sam Ballas, the Chief Executive Officer of East Coast Wings and Grill. Sam speaks with Marty McDermott and Don Johnson about why East Coast Wings & Grill has enjoyed consecutive quarters of positive same store sales increases despite other restaurants seeing consecutive losses. Dedicated to family and far different from the norm in the chicken wing segment, Ballas and Kontos took over in 2000, after they noticed that the vast majority of wing concepts focused on pushing alcohol sales to make money. By creating a warm and inviting decor and focusing on families, customers started flocking to the restaurants. In fact, alcohol sales at East Coast Wings & Grill attribute for less than 8.5 percent of total sales, while the wings account for over 30 percent. Another reason for their success is the diverse menu offerings. The East Coast Wings & Grill menu offers an array of high quality food including wraps, salads, overstuffed sandwiches, burgers and more.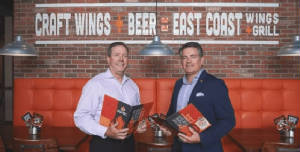 Franchise Interviews Welcomes back East Coast Wings + Grill
Over a decade ago, we met with Sam Ballas, the founder of East Coast Wings + Grill. Today we are meeting with Mark Lyso, CFE, Chief Development Officer at East Coast Wings + Grill. East Coast Wings + Grill is a full-service, family dining wings franchise that spotlights buffalo wings. Guests can choose from 60 award-winning wing flavors and seven heat indexes to create over 420 combinations of Buffalo-style wings. Our secret East Coast Wings + Grill wing sauce has been a catalyst in winning the Best Hot Sauce at the National Buffalo Wing Festival in Buffalo, NY. East Coast Wings + Grill prides itself in offering a complete dining experience by providing a warm and inviting atmosphere and a variety of menu items, including signature burgers, flatbreads, skillets, craft beer, and exceptional hospitality. Their mission is to find the best entrepreneurs to join our chicken wings franchise and stay committed to helping these franchisees succeed.
In part two, we play a clip from our popular Great Quotes in Franchising podcast from entrepreneur Darren Guccione. Click the play button below to listen to the podcast.