House Doctors Meets with Franchise Interviews
House Doctors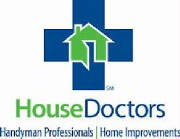 Franchise Interviews Meets with the House Doctors franchise
Franchise Interviews meets with very special guest Jim Hunter, president and CEO of House Doctors Their website mentions that a House Doctors handyman franchise is an exciting franchise opportunity. The Home Repair and Handyman industry in North America is growing significantly due to the increase in home ownership and the aging housing stock.
Combine this with changes in the demographics of our society, the "Baby Boomers" nearing retirement age, "Dual-Income Families" struggling with time restraints, and many professionals who do not have the necessary skills to do their own home repairs or handyman work, and you soon realize that we are now part of the growing "do it for me" society. Despite all of this, the industry is still fragmented. Customers have challenges finding a professional handyman to do the small but important jobs around their home. Click the link below to listen to the podcast.
Click here to listen to the show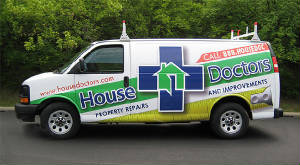 Franchise Interviews Welcomes Back the House Doctors Franchise Opportunity
Last time we had House Doctors on the show was over a decade ago. Known as the trusted home improvement service, House Doctors offers a myriad of services from drywall and gutter repair to kitchen and bathroom remodeling. The House Doctors team of insured, bonded and uniformed handymen have a wide array of skillsets to tackle even the longest list of to-dos. With a one-year guarantee, prompt and precise service and a team of qualified craftsman and technicians, House Doctors is not only a home improvement service, but a trusted advisor among the customers it serves. Founded in 1995, House Doctors is located across the country and has targeted several growth markets for the next few years. We are meeting with Jim Hunter, CEO of House Doctors.
As the home renovation sector is expected to grow over the next several years, House Doctors plans to increase its presence through strategic franchise growth in key markets across the country to accommodate the increasing consumer demand for home renovations, a $350 billion industry. In part two, we play an old clip from our popular Great Quotes in Franchising podcast. Click the play button below to listen to the show.