Author Cheree Warrick Meets with Franchise Interviews
Cheree Warrick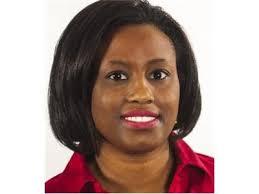 Franchise Interviews Discusses Financing, Business Plans and the Elevator Pitch With Cheree Warrick
Are you a start-up or small business looking to raise capital? In order to do so, you must have a business plan that investors will love.
We are meeting with Cheree Warrick, author of Creating Business Plans that Actually Get Financed, will be our guest. During our interview, she'll reveal the following:
Shocking statistics about how much money is actually out there.
Six (6) parts to an invest-able business plan.
Biggest mistakes entrepreneurs make when writing their business plans.
Why banks and angel investors say NO to great business ideas.
How to give an irresistible 60 second pitch that'll have investors pulling out their calendars to schedule time with you.
Why non-tech companies (or companies outside of the technology field) have better changes of receiving financing from angels.
The secret to receiving financing offers from multiple sources.
And much more.