Erik Flores, Chem-Dry Franchisee
Chem-Dry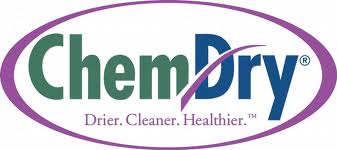 Franchise Interviews Meets With the Chem-Dry Franchise Opportunity
Erik Flores
Chem-Dry Franchisee

Franchise Interviews: For our listeners who don't know, tell us about Chem-Dry. What is Chem-Dry?
Erik Flores - Chem-Dry was launched more than 35 years ago to clean carpets and upholstery. The process was developed when our founder, Robert Harris (a chemist-hence the "Chem" in the name Chem-Dry) was on an airplane and overheard a flight attendant offer a passenger some club soda to remove a stain on his clothing. Now Chem-Dry uses a proprietary hot carbonating extraction cleaning process known for providing a deeper, healthier and faster-drying cleaning for carpets and upholstery. Chem-Dry is by far the largest carpet cleaning franchise in the world with more than 3,500 franchises in 47 countries.
Franchise Interviews: Tell us a little bit about your background and what you were doing before you decided to launch a Chem-Dry business.
Erik Flores: I am a serial entrepreneur and have been self-employed for the past eight years. I am now 32 years old. Most recently, I owned a car detailing business for four years called Untouchable Detailing. I used Chem-Dry upholstery cleaning products on the interiors of vehicles and was impressed with the results. So, a year and a half ago, I sold the car detailing business to purchase the Plainview, TX Chem-Dry franchise from my brother, who owned it at the time.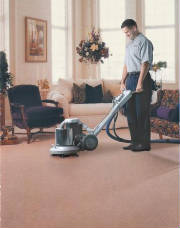 Erik Flores
Franchisee
Franchise Interviews: Has technology played a role in your business?
Erik Flores: Harris Research Inc. is the parent company of Chem-Dry and N-Hance Revolutionary Wood Renewal. The founder of Chem-Dry was a chemist, so innovation is a big part of our business model. In fact, Chem-Dry recently released a new system called XTS, an advanced portable unit (Cross-Over Truck-Mount System). Also, in terms of innovation, Chem-Dry was a green carpet cleaning company back when nobody else was using green methods. Chem-Dry is a green company because:
• Chem-Dry's main cleaning solution, The Natural®, is green-certified and on the U.S. government Food and Drug Administration's G.R.A.S. (Generally Recognized As Safe) list. So, it is non-toxic and safe for kids and pets. Many of Chem-Dry's products are green-certified. In fact, the Natural® is so safe, you could actually drink it.
• All of the company's products contain no phosphates or detergents. All of Chem-Dry products contain low VOC's (Volatile Organic Compounds).
• The Chem-Dry carpet cleaning process employs Water Conservation: Uses 80 percent less water than a steam cleaner uses, therefore a carpet dries in a couple of hours versus a couple of days. (Steam cleaners use approximately 40 gallons of water, whereas Chem-Dry uses approximately eight). So, molds and mildews have no environment to thrive in.


There are approximately 132,312,404 households in the U.S. today. Assuming all of them get their carpets cleaned an average of once per year with a steam cleaner, the annual U.S. water usage is 5,292,496,160 gallons. However, if all of them switched to Chem-Dry for their annual carpet cleaning, the annual U.S. water usage would be 1,058,499,232. This would result in a savings of approximately 4.2 billion gallons of water per year. That is the equivalent of 64 Olympic sized swimming pools or filling the Superdome 3.5 times per year!
Franchise Interviews : You describe yourself as a dadpreneur. What does that mean and how does Chem-Dry fit into that picture?
Erik Flores: Recent studies have shown that in the past 10 years, the number of work-from-home dads has more than doubled. The number of stay/work-at-home dads has risen from 81,000 in 2001 (1.6 percent of the total) to 176,000 in the past year (3.4 percent of the total), according the U.S. Census. I am an example of a work-from-home dad who left a career outside the home to launch businesses that would allow me the flexibility and independence that only a home-based franchise provides. I also have the responsibilities associated with three children (ages 10, 8 and 7) and a local church where I have serves as the director for the past four months. Prior to this, I was the youth pastor at the church. Now, I set my own hours, travel and have the time to devote to both my ministry and my children. My wife works the second shift at her job, so it's great for me to be around during the hours after my kids get home from school. Click the play button below to listen to the show.