Get In Shape For Women Franchise Opportunity
Get In Shape For Women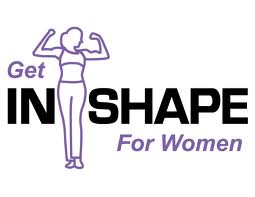 Franchise Interviews meets with the Get In Shape For Women franchise
Get In Shape For Women was founded in 2006 by Brian Cook after years of leadership in personal training and franchise sales. Brian's purpose was to construct much more than a women's gym. He wanted to create a total fitness program for women, combining such activities as cardio and weight training for women with nutrition information for a healthy diet and accountability through personal trainers.
Brian knew from experience that a personal trainer has great value and knew that all members of Get In Shape For Women could get the results they've always wanted with the education and motivation provided by personal training. He developed a unique concept called Small Group Personal Training, where a personal trainer works with up to 4 women.
Brian says the outcome was one of the most effective programs ever for women's fitness, weight-loss and body transformation.
We are meeting with Lou DeFrancisco.
Click the play button below to hear the interview.