Franchise Interview With The Central Bark Doggy Day Care - Come Run With The Big Dogs
Central Bark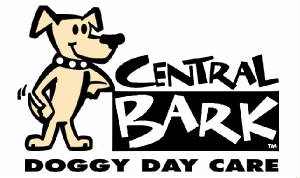 Franchise Interviews Meets With the Central Bark Doggy Day Care Franchise
This was our first interview we had with Central Bark Doggy Day Care. Barkley Ventures, Inc. is an innovative company created specifically for those interested in entering the ground floor of one of the country's fastest-growing industries: Dog Day Care. Our purpose is to partner with passionate, creative, dog-loving entrepreneurs to build our network of the finest dog care facilities in the nation.

Come run with the big dogs!
For those with an entrepreneurial spirit and a sincere passion for dogs, owning a Central BarkTM franchise. Click the play button below to listen to the interview.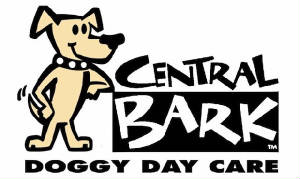 We invited back the Central Bark Doggy Day Care to catch up with the franchise. This time we are meeting with Jackie Jordan and Chris Gaba of the Central Bark Doggy Day Care franchise. Since 1997 and with over a million total dog visits to their system, Central Bark Doggy Day Care have learned more about dogs, dog socialization and dog behavior than any other company in the industry. It is that experience and expertise that sets Central Bark Doggy Day Care apart as the leader of the pack and the first and largest unkennel franchise concept.
In part 2, we hear a clip of our interview with Chris Simnick, the founder of FranchiseTeacher.com from our Great Quotes In Franchising Podcast. Click the play button below to listen to the show.
Three Times Is a Charm - The Rebranding of Central Bark

This was our third time interviewing the Central Bark franchise opportunity. We are speaking with the co-founders of the Central Bark® franchise system Jackie Jordan and Chris Gaba. Jackie and Chris began this journey over 15 years ago with a vision that every dog deserves the very best care in a safe and clean environment.

Central Bark has taken day care to a whole new level with their unique "Whole Dog Care" approach, which integrates a full range of fun services specially balanced to nurture your dog's whole health - their physical, mental and emotional well-being. These services and products adapt with your dog as they grow and develop, helping nurture and support them throughout their whole lifetime. In part three we are joined by franchise expert Chris Simnick.
With over 2 million total dog visits to the Central Bark Doggy Day Care system and as the pioneer in creating the "UnKennel" franchise concept, the company has developed multiple streams of revenue, which includes grooming to training and retail ensuring that business is not limited to only day care and sleepovers. Maintaining consistency and continuity of care creates not only a home away from home for the dogs, but the safest possible social environment.