Revolutionary Wood Renewal - N-Hance Franchise
N-Hance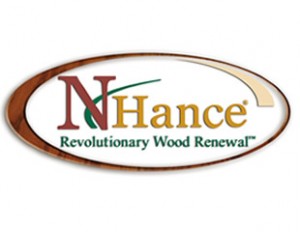 Franchise Intervew with the N-Hance franchise opportunity.
Over the years, we spent a lot of time discussing the home improvement industry. Today, Franchise Interviews is meeting with the President of N-Hance Revolutionary Wood Renewal, Ben Davis and Rick Nance, franchise business owner to N-Hance.

N-Hance Revolutionary Wood Renewal is a pioneering, reasonably priced cabinet and floor renewal service that renews your wood cabinets and floors without the dust, nuisance and noxious fumes associated with traditional refinishing methods. In many cases, the procedure can be completed in just one day! There's no longer any reason to wait to renew that beautiful wood in your home. Based in Logan, UT and founded in 2001, N-Hance Revolutionary Wood Renewal is the trusted partner of Home Depot. N-Hance is backed by Harris Research, Inc., the same company that grew Chem-Dry into the world's largest carpet cleaning company. A proprietary chemical abrasion and buffer technique requires no sanding and can cost 1/3 of the cost of re-facing or replacing cabinets.
Learn more by clicking the play button below.