Franchise Interviews Five Year Anniversary Show
Don Johnson (left) & Marty McDermott (right)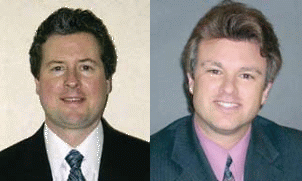 Don Johnson left and Martin McDermott to the right
It seems like yesterday Franchise Interviews launched our first radio show back in 2006. Since that time, we have recorded over 250 shows. This is a packed show.
Click the CLICK HERE TO LISTEN link below to listen.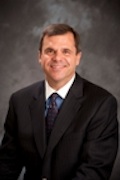 CLICK HERE TO LISTEN TO THE SHOW
Steve Caldeira
President and CEO
We could not think of anyone better than inviting special guest Steve Caldeira. As President & CEO, Mr. Caldeira works with the IFA board to set the direction for the organization's strategic priorities: government relations and public policy, including the association's political action committee, media relations, public relations and professional development programs and research initiatives. He represents the association and acts as its primary spokesperson and liaison to government, news media, members, prospective members, business and professional organizations, educational institutions and the public, both domestically and internationally. Click the CLICK HERE link above to listen.
If you are a frequent leader to our radio show, you will know how often, Marty and Don speak about veterans and entrepreneurship. Today we are meeting with Sean Falk – A former US Marine infantry officer who served more than 8 years in active duty and reserves, including tours during Operation Desert Storm and in Bosnia. Falk now owns 10 franchised businesses in several states. Sean does an amazing job at describing this topic. Click the CLICK HERE TO LISTEN link above to listen.
Cafe2U Franchise Opportunity
Our first interview starts with a fascinating franchise model. We meet with Scott Bundy, the VP of Cafe2U franchise opportunity and Terry Luwelling, area representative for Café 2 U. Cafe2U is proud to be the pioneer of the mobile cafe industry within Australia. Cafe2U launched its first prototype mobile coffee business in the year 2000 on Sydney's northern beaches. It was with this first vehicle that the mobile cafe concept and potential profitability of this new style of mobile coffee business model were tested. Click the Play Button or Show Title Below to LISTEN to the show.